Need Service Fast? Why go anywhere but Honda?
Classic Motors is proud to offer Express Service to better serve you, our valued customer. Express Service gives you the convenience of faster service, along with the quality and value you expect from Honda. By using special processes, tools, and equipment, our Honda trained technicians at the Express Service dealership can perform maintenance faster than ever. This means you'll have more time for other things. The factory-trained technicians will be able to perform your scheduled service in 45 minutes.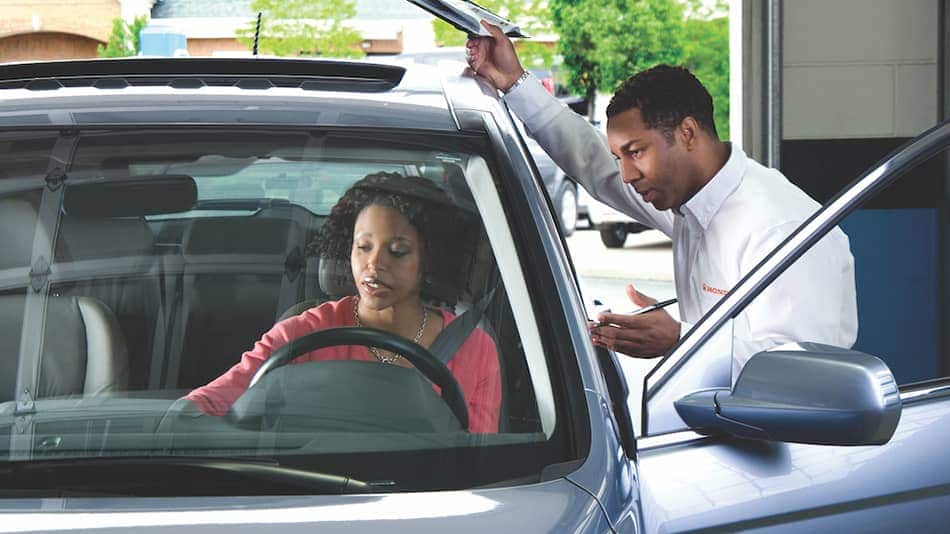 Make an Appointment Now! 20% off Online Bookings
(868) 62-HONDA (46632)
Opening Hours:
Mondays - Fridays: 8:00 a.m. - 4:30 p.m.
Saturdays: 8:00 a.m. - 12:00 p.m.
More Information and FAQ's
What are we doing differently with Express Service? The local Honda dealer, Classic Motors, added additional Service Bays to the Service Department which includes state of the art Honda Service Lifts. Along with specialized tools and equipment allowing us to service your vehicle quickly and efficiently.
- How do I schedule an Express Service?
Customers with locally purchased vehicles from Classic Motors can book an Express Service appointment by completing the E-Service Booking Form or call (868) 62-HONDA (46632). For further information, please visit http://www.expressservicett.com or email [email protected]
- Where do I go for Express Service?
Express Service is offered exclusively at the Richmond Street, Port of Spain Office. At the Classic Motors Service Department, a dedicated Express Service Team will greet and expedite your service.
- Why is Express Service so much faster?
Classic Motors utilizes a dedicated Express Service team, composed of Service Advisors and Technicians, and an Express Service Bay to work on your vehicle. The focused resources, latest tools, technology, and training allows the technicians to complete service and inspection in a greatly reduced time, while performing all factory recommended procedures.
- What to do if I need another type of service?
From the inspection of your vehicle at the time of your Express Service Appointment, the Service Advisor will inform of any imminent or future service needs. All or additional services can be referred to the Main Service Department of Classic Motors.